Using professional carpet cleaning equipment and high quality cleaning solutions, we can clean carpets, sofas, rugs and mattresses etc to a high standard.
The combination of high pressure and hot water extraction will remove over 90% of loose dirt and bacteria from your carpets and upholstery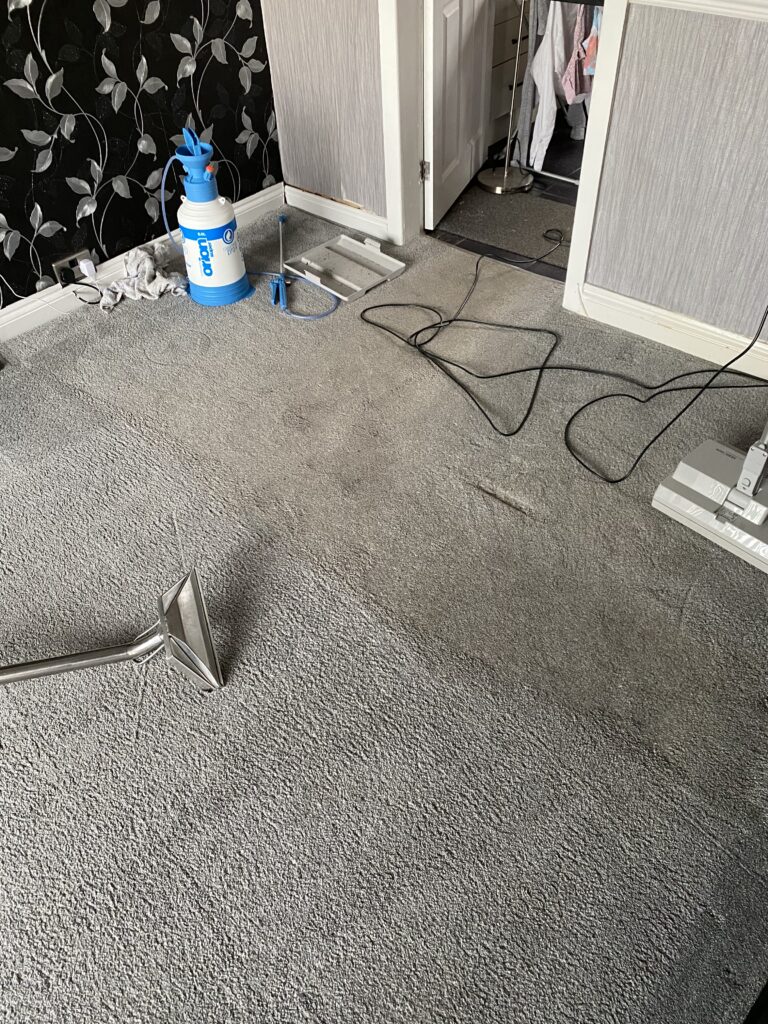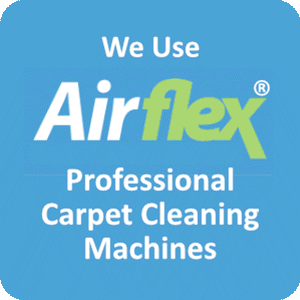 We have extensive training and knowledge within the carpet cleaning industry. Giving you piece of mind knowing that your carpet and upholstery cleaning is in safe hands.
Multiple stages are used within the cleaning process of carpets and upholstery. This ensures that carpets and upholstery are cleaned to the highest standards possible.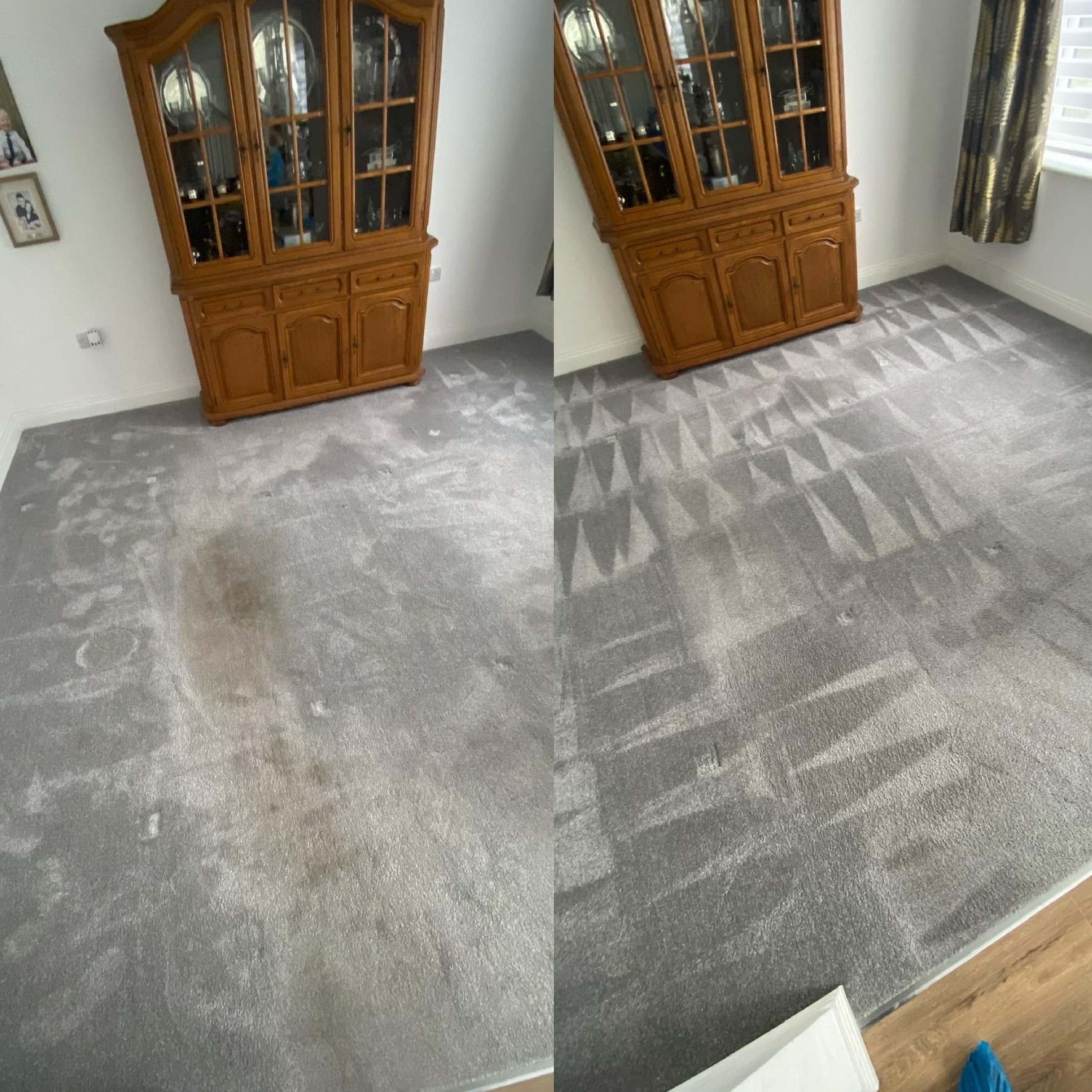 Cleaning your carpets and upholstery is much affordable than having to replace, and with regular cleaning(we recommend every 12-18months) Regular cleaning will also prolong the life of carpets and upholstery, saving the expensive of having to replace earlier than planned.
Carpet and Upholstery cleaning starts from around £60, and discounts are available for multiple items being cleaned at the same time.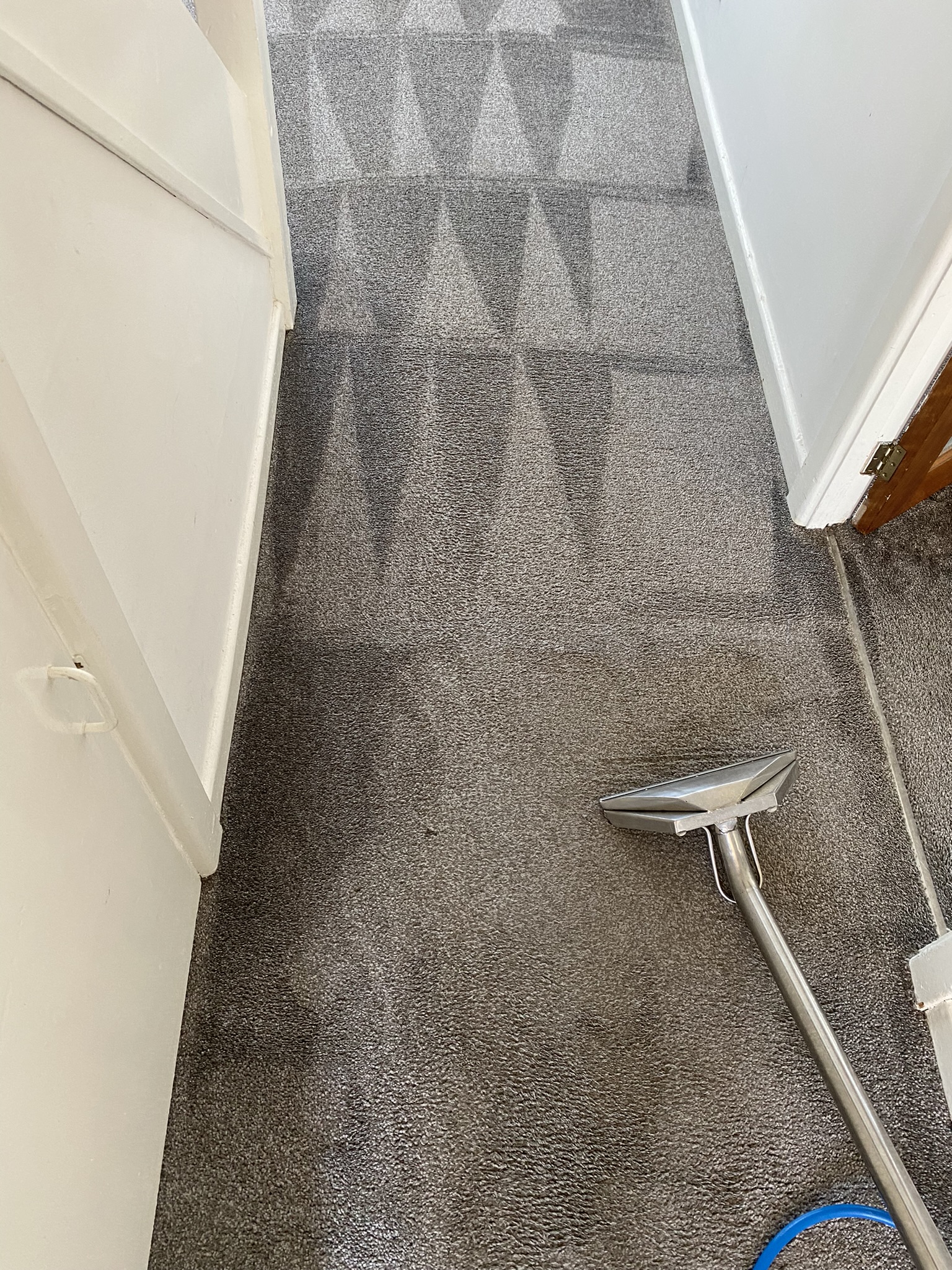 Air drying equipment is used where necessary. This equipment speeds up the drying times of carpets and upholstery, by moving air across the surface area. In most cases carpets and upholstery are fully dry overnight. Carpets with a heavy luxurious pile can sometimes take up to 48 hours to fully dry.
The main factors which influence how long a carpet takes to dry are:-
💧Identifying the carpet type and adjusting the water pressure on the carpet extraction machine accordingly.
💧 Professional grade carpet cleaning equipment with twin water vacuum extraction motors. These vacuum motors will remove as much of the water from the carpet or upholstery as possible to accelerate drying times.
💧 Operator knowledge and training. Correct carpet cleaning methods will leave the carpet in the optimal condition to dry quickly, whilst still achieving the best cleaning results possible.

Stain removal is a part of our service. Using specialist products combined with our experience & techniques, give us the best chances removing those stubborn stains and marks from carpets and upholstery. Its not always possible to completely remove stains, especially where ink, make-up, pens etc are involved. However large improvements can be made even on the toughest of staining.
Swipe across for results on stains ➡️➡️➡️
We also offer Stain protection services. Stain protector is usually applied at the end of the cleaning process, but can be applied to new carpets and furniture. In the event of an accident, stain protector helps to reduce the amount of permanent staining and how easily the accident can be removed from the carpet fibres or upholstery material.

Odour removal additives can be added within the cleaning solutions to help eliminate odour issues. Odour removal can be carried out on carpets and upholstery. Odour removal is an additional service beyond standard carpet and upholstery cleaning. This service is particularly useful where strong odours are lingering in rooms and wont fade away over time.
💧FAQS of Gemini Jets 💧
How long will it take for my carpet to dry?

Our high powered vacuum system, will remove a large proportion of the water and moisture. Most carpets are reasonably dry within a few hours of cleaning and fully dry overnight.
Are your cleaning products safe and effective?

All our cleaning solutions have data safety sheets and are screened for effectiveness. We also have a range of 'Wool' safe products for very delicate carpets and upholstery. All solutions are toxin free and are pet and child friendly.
What should I do before the carpet cleaner arrives ?

Please remove any small pieces of furniture from the room, which will help the carpet cleaner to be more effective within the room. Pick up any loose items, these might include toys, books etc. Move any breakables that could get knocked over whilst the operator is working in the room.
Contact Mark for further information or find us on social media links below 📱

☎️ 07717 208 037